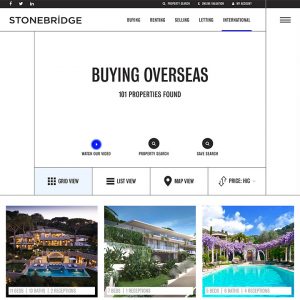 Stonebridge and Co. is an estate agency located in Highgate, London.
Moot Point was tasked with integrating a WordPress theme, designed by Westside London, with the Property Hive property management platform. This involved customising the Property Hive templates to match the supplied design and functionality.
In addition, we built a custom importer for Property Hive to allow Stonebridge to import properties from a platform not currently supported by Property Hive.
Lastly, the project required the build of several calculator tools, including a custom built AJAX currency convertor which uses rates periodically downloaded from the Open Exchange Rates API.